Your matters are handled by the principals, not inexperienced junior staff.
Financial matters can be a regulatory nightmare. Superannuation rules are complex, trust reporting is onerous and "getting it wrong" is difficult to remedy. Back9's principals have been working in merchant banking, actuarial, accounting and financial management for decades. Their practical experience is your guarantee of safe, secure and compliant financial protection. The core of our offering is experience. Our reputations are exemplary. Our commitment to you is excellence in all we undertake. Your matters are handled by the principals, not inexperienced junior staff. Speak to a trusted investment manager today.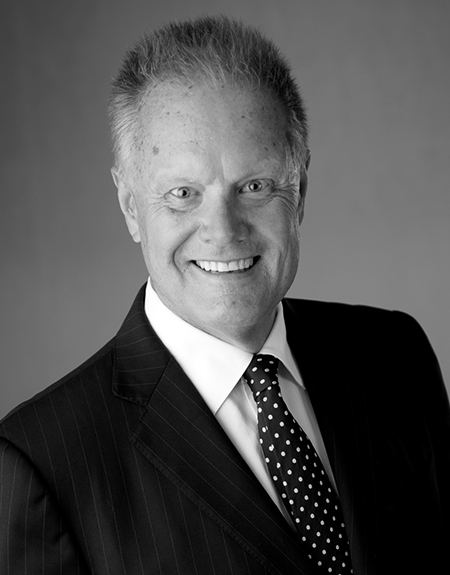 Bachelor of Commerce (University of New South Wales)
Member of Chartered Accountants Australia and New Zealand (CA)
Member of the Society of Trust and Estate Practitioners (STEP)
Chartered Tax Adviser, Taxation Institute of Australia
Registered Tax Agent – ATO
Accredited Financial Planning Specialist – Chartered Accountants Australia and New Zealand
Certified Financial Planner (Deakin University) / Member of Financial Planning Association of Australia (FPA)
Registered Self-Managed Super Fund Auditor – Australian Securities and Investment Commission (ASIC)
Registered Tax Financial Advisor – Tax Practitioners Board
With 30 years of experience in chartered accounting, tax and business advisory services, and 12 years in merchant banking and funds management, David's main focus is providing high net worth individuals with comprehensive financial strategies tailored to their individual circumstances.
As the founding director of Back9 Capital Management, David has extensive experience in solving the tax issues of US citizens residing in Australia, and advises clients on all aspects of wealth management, tax planning, superannuation, estate planning, transitions to retirement, and asset protection.
David has worked with US citizens and their affairs since 2009 and regularly visits with his associates in the US. His international client list (both Australian and US citizens) includes residents of Los Angeles, New York, Brunswick (Georgia), Dallas and Houston in the US; Vancouver and Calgary in Canada; and Edinburgh in Scotland. David welcomes new clients from both Australia and the US, and takes pride in being both approachable and highly knowledgeable in navigating complex financial waters.
Speaking Engagements & Presentations:
Speaker – D'Alessio Law Group Los Angeles – "Taking Your Entertainment Career to the USA" – Sydney 9 July 2016, Melbourne 16 July 2016
Co-Sponsor & Speaker – Advance Propel Program 2018 – "Australian & US Taxation – What You Need to Know" – Los Angeles & San Francisco 30 April–11 May 2018
Speaker – The Second Annual Cross Border Tax & Estate Planning for Private Clients and SMEs Symposium, Television Education Network – "Tax Issues of US Citizen Beneficiaries Residing in Australia" – Melbourne March 2019 and Sydney September 2019
Speaker – American Citizens Abroad, Dunhill Financial Group – Sydney 16 April 2019 and Melbourne 17 April 2019
Speaker – InterPacific Bar Association – "FATCA, CRS and Implications for Inbound Investors with Australian Accounts" – Sydney 4 July 2019
Speaker – American Chamber of Commerce – "Expand Your Business into the US" – Sydney October 2019
Bachelor of Arts (Macquarie University, New South Wales)
Fellow of the Institute of Actuaries (London)
Fellow of the Insitute of Actuaries (Australia)
Graduate – Australian Institute of Company Directors
An actuary by profession, Dennis has led the development of industry leading products and services that led change in the financial services industry by targeting specific customer needs and new ways of achieving customer goals.
Prior to joining Back9, Dennis had the role of chief executive in a number of complex and diverse businesses. He has a track record of dramatically enhancing business performance through leading change programs and driving grass roots organic growth, as well as participating in and leading significant M & A activity that has met expected goals through both revenue gains and expense synergies.
Dennis' strong financial and technical background is enhanced by well-developed people and leadership skills ensuring all the cultural dynamics of those enterprises were aligned to long-term goals.
Apart from being a director and shareholder of Back9 Capital Management Pty Limited, Dennis' other current directorships include:
Swiss Re Life & Health Australia Limited
Advisory Board Swiss Reinsurance Company Limited (Member)
IAG/NRMA Superannuation Plan Limited
OnePath Ltd (part of the ANZ Banking Group)
Dennis is formerly a director of:
Investment & Financial Services Association Limited (IFSA) 2004 – 2008
Association of Superannuation Funds of Australia – QLD Division
Taxation Institute of Australia – QLD Division
Major operation subsidiaries of Promina Ltd (acquired by Suncorp Metway Ltd in 2007) – Asteron Life Ltd, Australia & New Zealand – Asteron Portfolio Services Limited – New Zealand Guradian Trust Limited